egyszer pumi, mindörökké pumi

Venez découvrir cette race bergère hongroise...


que l'on trouve principalement en Hongrie bien sûr, mais les pumis sont également nombreux en Finlande et en Suède, et avec le Felallo-Fulu Kennel en Estonie (Pumi koer)

des petits chiens joueurs, vifs, attachants, travailleurs, bons gardiens et...
un petit peu aboyeurs !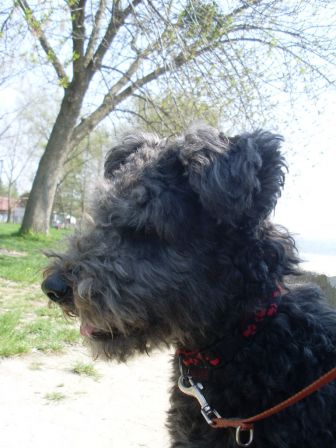 A propos de la race Pumi:

- C'est un bon chien de veille (et de garde) et de berger
- De 38 à 47 cm de haut, poids de 10 à 15 kg
- Poil bouclé qui doit être coupé de temps en temps
- Sans problème pour un grand nombre de personnes allergiques
- Chien actif, alerte et chien de famille très sociable
- Très bon chien de berger et de bouvier.


C'est également un bon chien pour l'agility, le doggy dance, le frisbee, le flyball, le pistage, la recherche en décombres, le cavage, la lutte contre les trafics (drogues, armes, clandestins), la visite en Hôpital...et le Parkour Dog


In English :
The Pumi is a rustic dog, docile, independent and very protective with their own.

The Pumi It is a herding dog size medium of the Terrier group, originally from Hungary.
The Pumi has been used as a "farm dog" in general, in grazing sheep not only, but also cows and pigs, and also for catching small rodents and more.
He was raised as a working dog, an autonomous and free animal.
The Pumi, originally, It was used as a grazing dog, But today, most of them are used for other purposes such as the various canine skills (Dog Agility, Dog Dancing, Obedience) and for other purposes, as search and rescue or wild boar hunting, for example.

По-русски :

Это живая и очень темпераментная собака, имеющая иногда даже слишком беспокойный нрав. Пуми – мужественный пес, который будет отчаянно атаковать врага. Его часто используют в процессе перегонки скота, для охраны дома и, наконец, просто в качестве любимца всей семьи. К тому же пуми умеет истреблять грызунов. Характер пуми отличается активностью и одновременно бдительностью. Для него важно создать условия повседневных игр и тренировок, особенно если пес живет в городской квартире. К чужим пуми всегда относится недоверчиво, могут даже проявлять агрессию. У пуми чрезвычайно развит инстинкт защитника, поэтому гостям раздражать собаку не стоит.
Порода признана FCI.
Если пули и собирает стада на холмистых просторах, то пуми сейчас чаще прозябает в городских квартирах, возможно, из-за ее врожденной склонности быть как можно ближе к хозяину и его семье. Это послушная и бдительная собака, с чувством собственного достоинства. '


This site made with 100% recycled electrons! No trees were destroyed and no animals were harmed.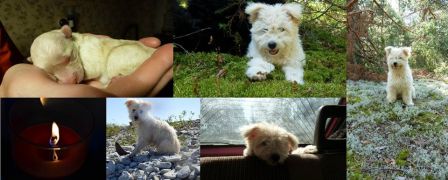 FELALLO-FULU MAARA 09/05/2013 - 12/01/2014