Today is a big day!

This is the twelfth anniversary of Pilisi-Kócos Csipke; It is thanks to her, Dóra Holdampf and her mother that the Felallo-Fulu Pumi Kennel exists. She is such a beautiful Pumi Princess, with an exceptional character and who has produced such beautiful children.Csipke, we wish you still many beautiful years. With love. Marika, Joel, Forró, Maasik, Sandy and Ronja.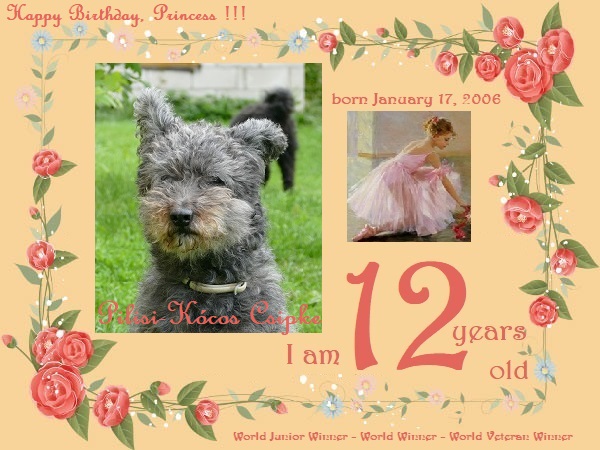 Aujourd'hui est un grand jour!

C'est le douzième anniversaire de Pilisi-Kócos Csipke; C'est grâce à elle, à Dóra Holdampf et à sa maman que le Felallo-Fulu Pumi Kennel existe. C'est une si belle Princesse Pumi, avec un caractère exceptionnel et qui a produit de si beaux enfants.Csipke, nous te souhaitons encore plein de belles années. Avec Amour. Marika, Joel, Forró, Maasik, Sandy et Ronja.